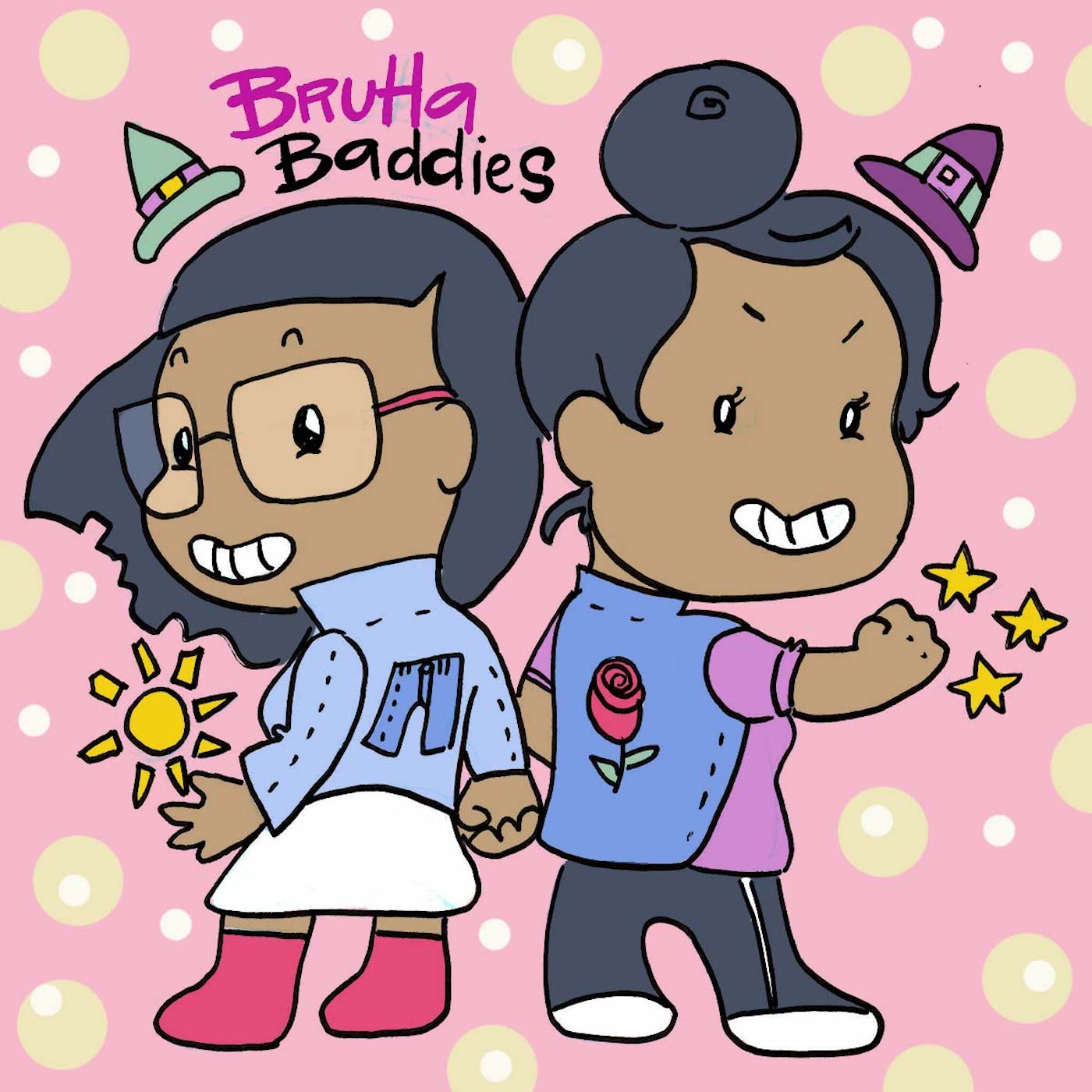 Many times in our Filipinx/a/o community art is something to stray from, romanticize, or only hold value if it's lucrative. On Bruha Baddies, we want to identify folks that use it as part of an overall healing for themselves that eventually encourages others to participate in art making too. This 3 installment brings it back from Cali and Canada, to Las Vegas.
Meet team Co-Zi Las Vegas (Comics and Zines Las Vegas) and within the team is Nicole Espinosa (BB Co-Host), Jean Munson (BB Co-Host), and third co-founder Gina Parham (@artofgina) as they discuss their friendship and community building through their art. Collectively they talk about their different journeys that led to their healing and planning committee.
Episode Recommendations:
Nicole

Milk + T (@milkandt) → Y'all know how I feel about the electoral college, but I'm gonna give my measly dollars to a QPOC business. IDGAF where the 45 fandom clowns have to go to get a boba and their yellow fever rocks off. Milk + T ain't for them. Anyway, pleased as punch with the customer service at the West Side location, my Under Oat drink and the plethora of BOBA WASTED sticker swag Milk + T has to offer.
Samonte Cruz (@samontecruzstudios) → They're a Canadian-based badass who posts really cool goldsmithing content and are rooted in decolonization (business ethics, land back, ancestral history, self care, etc). I stan TF out of them. They also made my wedding ring, which I get hella compliments on. Get to know more about them in an interview posted on their IG and buy from their shop.
Tron (@losingshape) → I've been in the TronDon since Livejournal, lol! Representation matters especially when someone who looks and loves like you is embedding ink on your skin. 10/10 would get tattooed again post pandemic. In the meantime, throw some dollars at her online store. P.S. Her partner Rainbow makes dope press-on nails.

Gina

I just rewatched this documentary, so go watch But I Love The Zine, it's a documentary on Youtube https://www.youtube.com/watch?v=kMOGGY4tqXE
Check out Noname Book Club for some great reading suggestions! They highlight books by authors of color. https://nonamebooks.com/
If you're trying to learn a language, stick to it! In case anyone needed to hear it. 
Jean

Keeping a paper calendar, a good friend during zoom meetings
Headspace app for meditation (currently doing appreciation series)
Being open to delays in life, asking and articulating ya sick!
Where to find Co-Zi LV:
Facebook facebook.com/cozilv
Instagram @cozilv
Website cozilv.com
Email cozilasvegas@gmail.com (send us zines!)